Resources
Things we've discovered and collected as helpful resources for learning and business insight.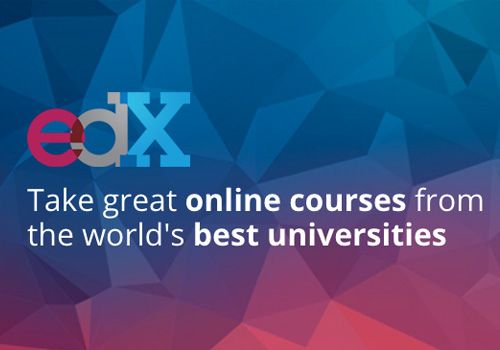 EDX.org
Take great online courses from the world's best universities
Visit Site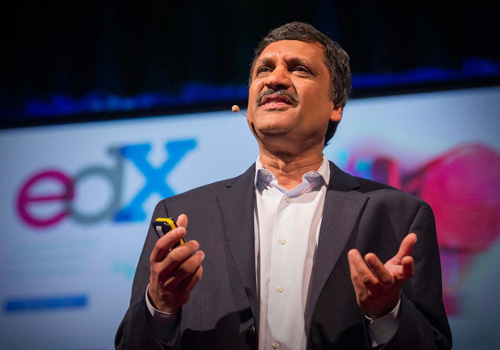 Anant Agarwal: Why massive open online courses (still) matter
Anant Agarwal, makes the case that MOOCs still matter — as a way to share high-level learning widely and supplement (but perhaps not replace) traditional classrooms.
WATCH TED TALK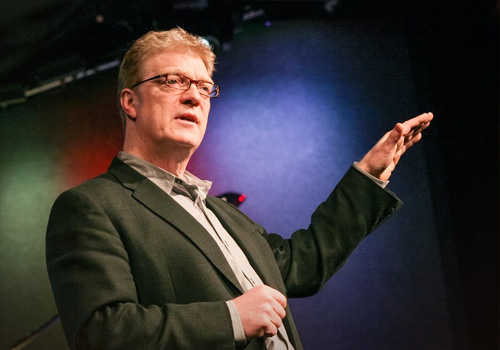 Ken Robinson: How schools kill creativity
Sir Ken Robinson makes an entertaining and profoundly moving case for creating an education system that nurtures (rather than undermines) creativity.
WATCH TED TALK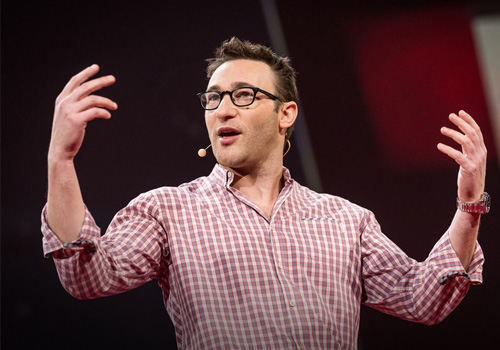 Simon Sinek: How great leaders inspire action
Simon Sinek has a simple but powerful model for inspirational leadership all starting with a golden circle and the question "Why?" His examples include Apple, Martin Luther King, and the Wright…
WATCH TED TALK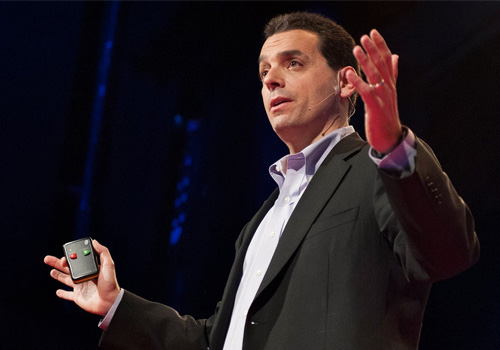 Dan Pink: The puzzle of motivation
Career analyst Dan Pink examines the puzzle of motivation, starting with a fact that social scientists know but most managers don't: Traditional rewards aren't always as effective as we think.
WATCH TED TALK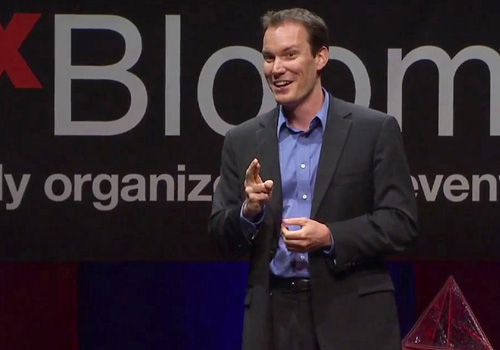 Shawn Achor: The happy secret to better work
We believe that we should work to be happy, but could that be backwards? In this fast-moving and entertaining talk, psychologist Shawn Achor argues that actually happiness inspires productivity.
WATCH TED TALK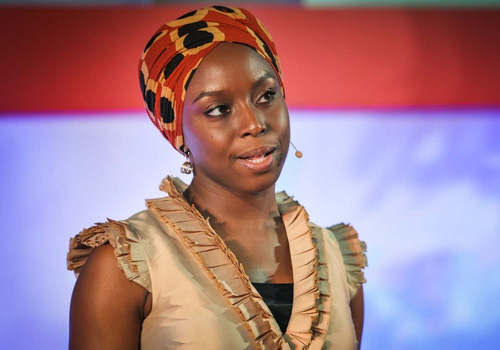 Chimamanda Ngozi Adichie: The danger of a single story
Novelist Chimamanda Adichie tells the story of how she found her authentic cultural voice — and warns that if we hear only a single story about another person or country, we risk a critical…
WATCH TED TALK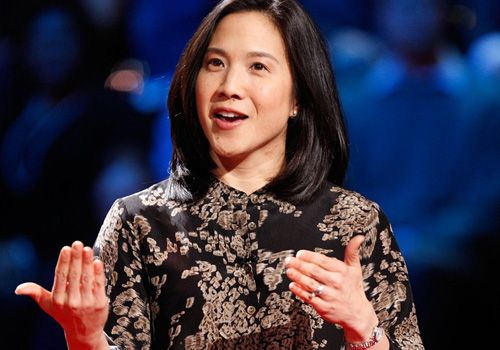 Angela Lee Duckworth: The key to success? Grit
Leaving a high-flying job in consulting, Angela Lee Duckworth took a job teaching math to seventh graders in a New York public school. She quickly realized that IQ wasn't the only thing separating…
WATCH TED TALK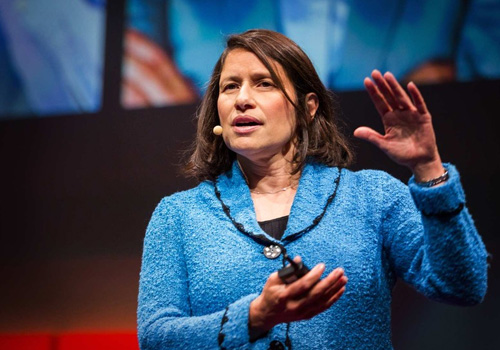 Roselinde Torres: What it takes to be a great leader
The world is full of leadership programs, but the best way to learn how to lead might be right under your nose. In this clear, candid talk, Roselinde Torres describes 25 years observing truly great…
WATCH TED TALK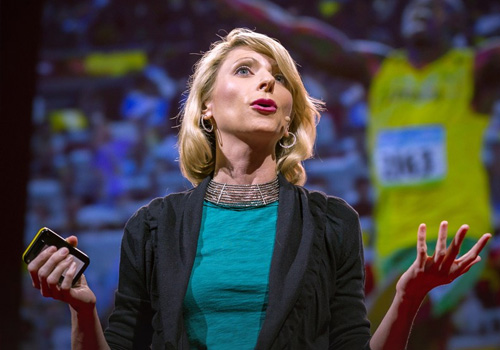 Amy Cuddy: Your body language shapes who you are
Body language affects how others see us, but it may also change how we see ourselves. Social psychologist Amy Cuddy shows how "power posing" — standing in a posture of confidence, even when we don't…
WATCH TED TALK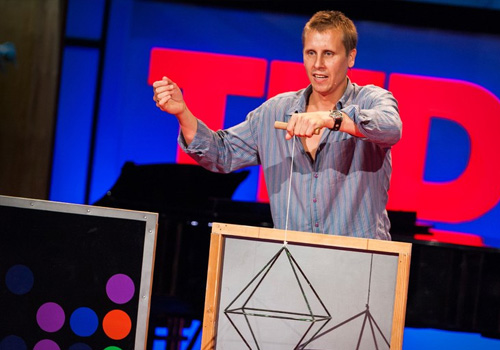 Beau Lotto: Optical illusions show how we see
Beau Lotto's color games puzzle your vision, but they also spotlight what you can't normally see: how your brain works. This fun, first-hand look at your own versatile sense of sight reveals how…
WATCH TED TALK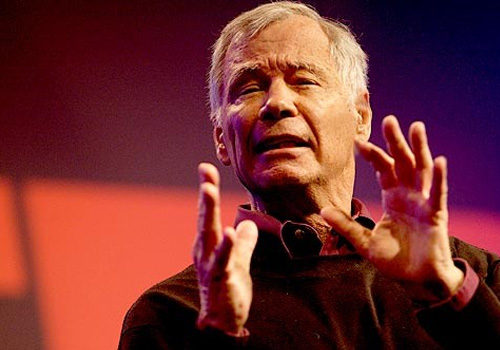 Ben Dunlap: The life-long learner
Wofford College president Ben Dunlap tells the story of Sandor Teszler, a Hungarian Holocaust survivor who taught him about passionate living and lifelong learning.

WATCH TED TALK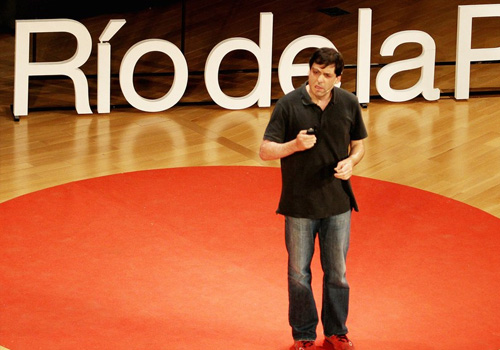 Dan Ariely: What makes us feel good about our work?
What motivates us to work? Contrary to conventional wisdom, it isn't just money. But it's not exactly joy either. It seems that most of us thrive by making constant progress and feeling a sense of…
WATCH TED TALK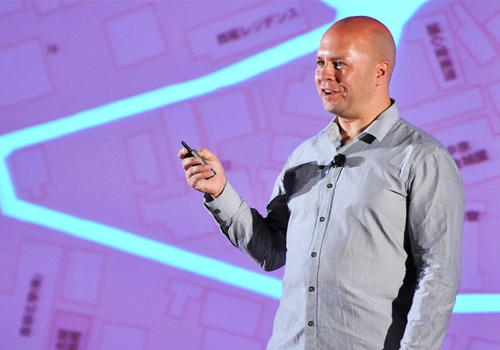 Derek Sivers: Weird, or just different?
"There's a flip side to everything," the saying goes, and in 2 minutes, Derek Sivers shows this is true in a few ways you might not expect.
WATCH TED TALK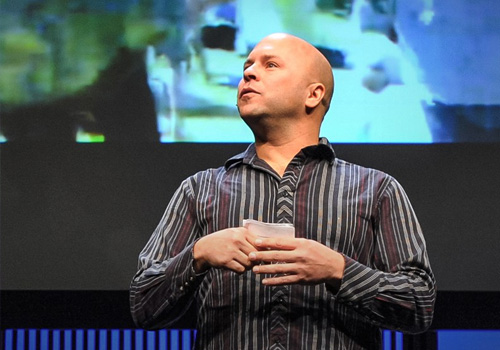 Derek Sivers: How to start a movement
With help from some surprising footage, Derek Sivers explains how movements really get started. (Hint: it takes two.)
WATCH TED TALK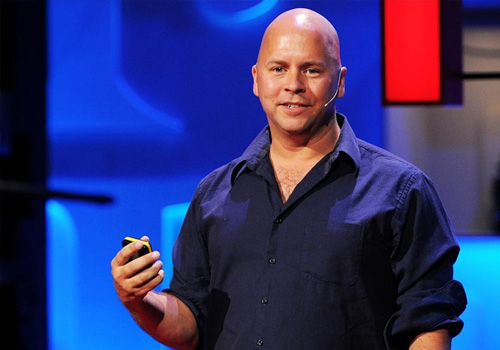 Derek Sivers: Keep your goals to yourself
After hitting on a brilliant new life plan, our first instinct is to tell someone, but Derek Sivers says it's better to keep goals secret. He presents research stretching as far back as the 1920s to…
WATCH TED TALK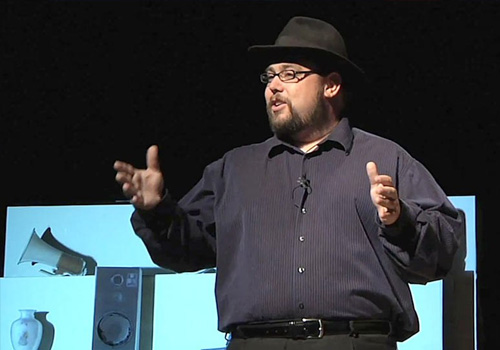 Drew Dudley: Everyday leadership
We have all changed someone's life — usually without even realizing it. In this funny talk, Drew Dudley calls on all of us to celebrate leadership as the everyday act of improving each other's lives.
WATCH TED TALK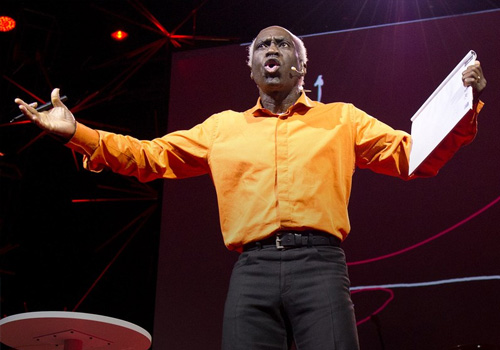 Eddie Obeng: Smart failure for a fast-changing world
The world is changing much more rapidly than most people realize, says business educator Eddie Obeng — and creative output cannot keep up. In this spirited talk, he highlights three important changes…
WATCH TED TALK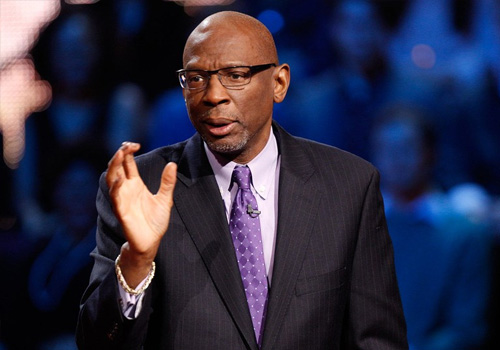 Geoffrey Canada: Our failing schools. Enough is enough!
Why, why, why does our education system look so similar to the way it did 50 years ago? Millions of students were failing then, as they are now — and it's because we're clinging to a business model…
WATCH TED TALK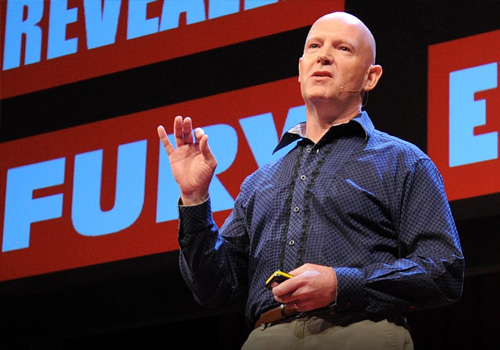 Julian Treasure: 5 ways to listen better
In our louder and louder world, says sound expert Julian Treasure, "We are losing our listening." In this short, fascinating talk, Treasure shares five ways to re-tune your ears for conscious…
WATCH TED TALK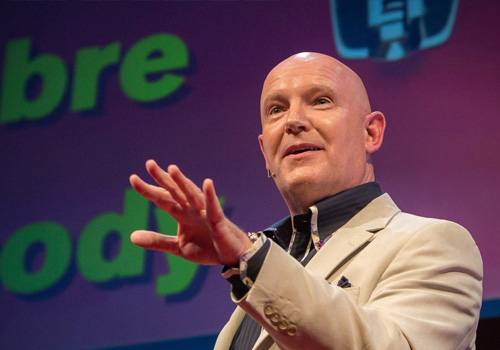 Julian Treasure: How to speak so that people want to listen
Have you ever felt like you're talking, but nobody is listening? Here's Julian Treasure to help. In this useful talk, the sound expert demonstrates the how-to's of powerful speaking — from some handy…
WATCH TED TALK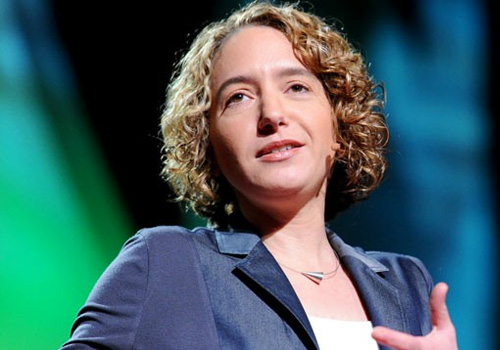 Kathryn Schulz: On being wrong
Most of us will do anything to avoid being wrong. But what if we're wrong about that? "Wrongologist" Kathryn Schulz makes a compelling case for not just admitting but embracing our fallibility.
WATCH TED TALK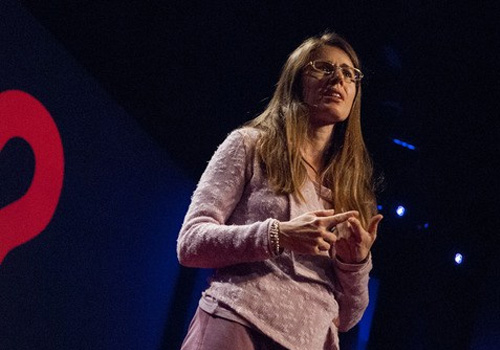 Laura Trice: Remember to say thank you
In this deceptively simple 3-minute talk, Dr. Laura Trice muses on the power of the magic words "thank you" — to deepen a friendship, to repair a bond, to make sure another person knows what they…
WATCH TED TALK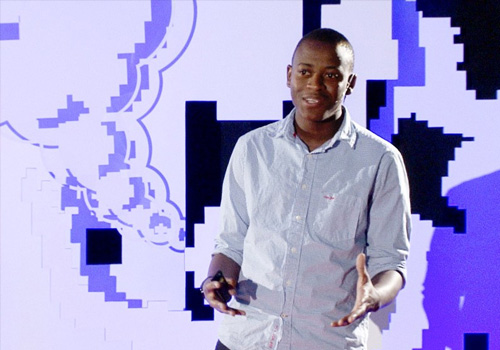 Ludwick Marishane: A bath without water
If you had to walk a mile for a jug of water every day, as millions of people do, it's unlikely you'd use that precious water to bathe. Young entrepreneur Ludwick Marishane tells the amazing, funny…
WATCH TED TALK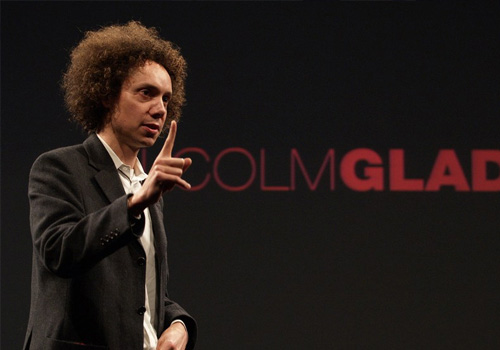 Malcolm Gladwell: Choice, happiness and spaghetti sauce
"Tipping Point" author Malcolm Gladwell gets inside the food industry's pursuit of the perfect spaghetti sauce — and makes a larger argument about the nature of choice and happiness.
WATCH TED TALK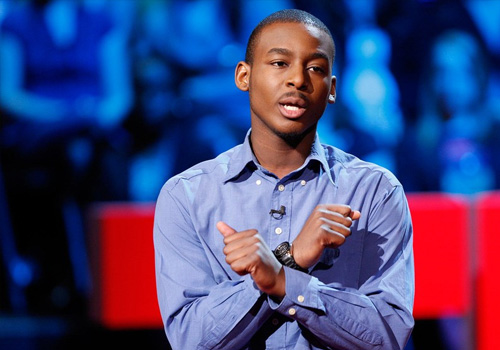 Malcolm London: "High School Training Ground"
Young poet, educator and activist Malcom London performs his stirring poem about life on the front lines of high school. He tells of the "oceans of adolescence" who come to school "but never learn to…
WATCH TED TALK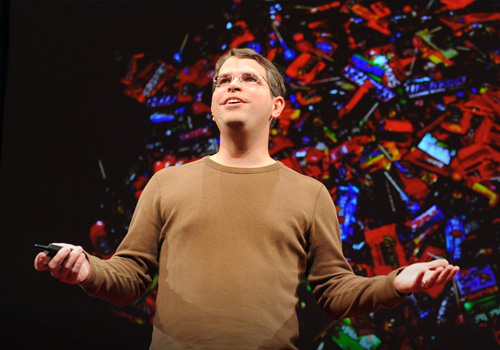 Matt Cutts: Try something new for 30 days
Is there something you've always meant to do, wanted to do, but just … haven't? Matt Cutts suggests: Try it for 30 days. This short, lighthearted talk offers a neat way to think about setting and…
WATCH TED TALK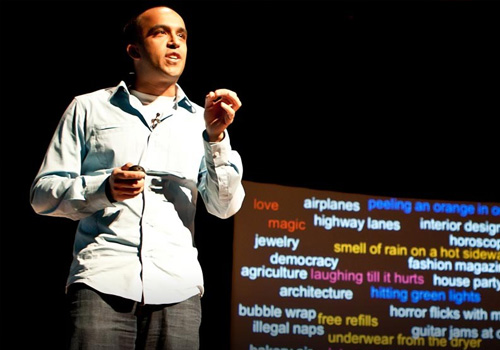 Neil Pasricha: The 3 A's of awesome
"Neil Pasricha's blog 1000 Awesome Things savors life's simple pleasures, from free refills to clean sheets. In this heartfelt talk, he reveals the 3 secrets (all starting with A) to leading a life…
WATCH TED TALK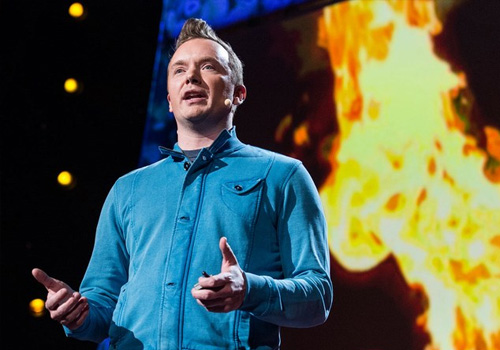 Phil Hansen: Embrace the shake"
In art school, Phil Hansen developed an unruly tremor in his hand that kept him from creating the pointillist drawings he loved. Hansen was devastated, floating without a sense of purpose. Until a…
WATCH TED TALK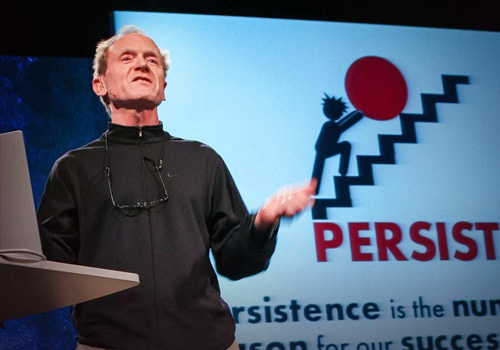 Richard St. John: 8 secrets of success
Why do people succeed? Is it because they're smart? Or are they just lucky? Neither. Analyst Richard St. John condenses years of interviews into an unmissable 3-minute slideshow on the real secrets…
WATCH TED TALK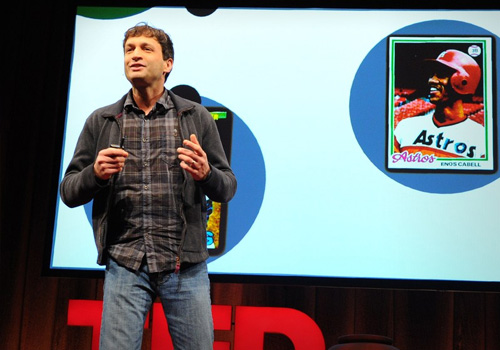 Ron Gutman: The hidden power of smiling
Ron Gutman reviews a raft of studies about smiling, and reveals some surprising results. Did you know your smile can be a predictor of how long you'll live — and that a simple smile has a measurable…
WATCH TED TALK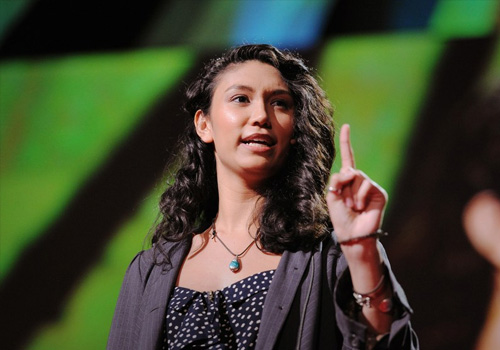 Sarah Kay: If I should have a daughter…
"If I should have a daughter, instead of Mom, she's gonna call me Point B … " began spoken word poet Sarah Kay, in a talk that inspired two standing ovations at TED2011. She tells the story of her…
WATCH TED TALK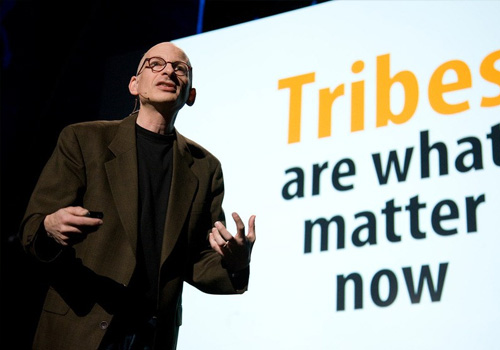 Seth Godin: The tribes we lead
Seth Godin argues the Internet has ended mass marketing and revived a human social unit from the distant past: tribes. Founded on shared ideas and values, tribes give ordinary people the power to…
WATCH TED TALK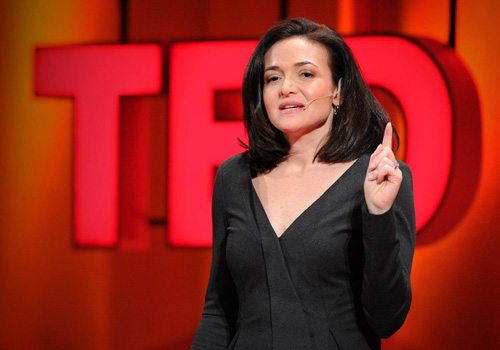 Sheryl Sandberg: Why we have too few women leaders
Facebook COO Sheryl Sandberg looks at why a smaller percentage of women than men reach the top of their professions — and offers 3 powerful pieces of advice to women aiming for the C-suite.
WATCH TED TALK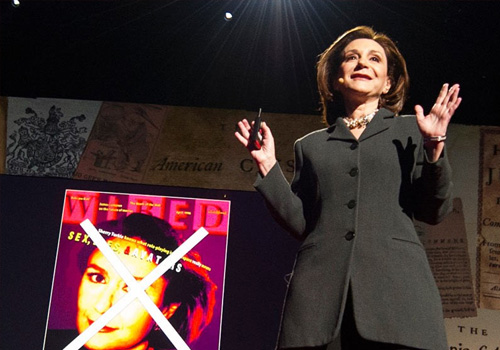 Sherry Turkle: Connected, but alone?
As we expect more from technology, do we expect less from each other? Sherry Turkle studies how our devices and online personas are redefining human connection and communication — and asks us to…
WATCH TED TALK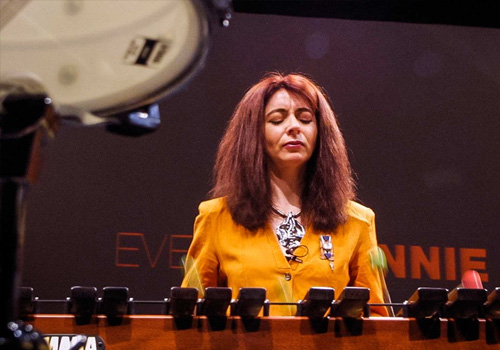 Evelyn Glennie: How to truly listen
In this soaring demonstration, deaf percussionist Evelyn Glennie illustrates how listening to music involves much more than simply letting sound waves hit your eardrums.
WATCH TED TALK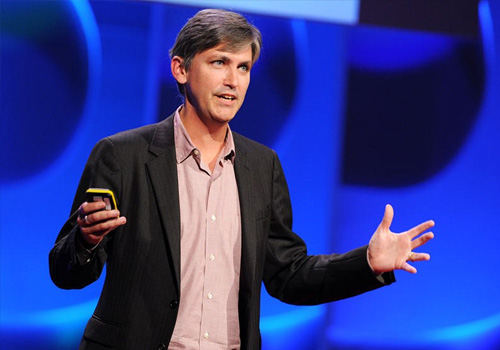 Steven Johnson: Where good ideas come from
People often credit their ideas to individual "Eureka!" moments. But Steven Johnson shows how history tells a different story. His fascinating tour takes us from the "liquid networks" of London's…
WATCH TED TALK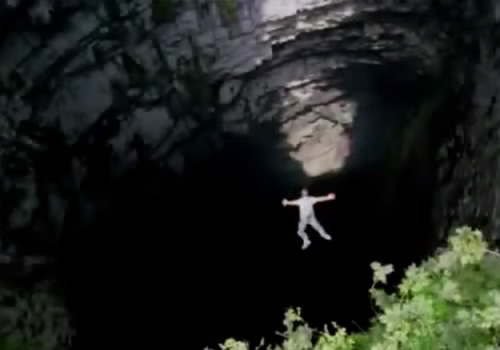 Alan Watts – What if Money Were No Object?
You can profit from your passions. What would you do with your life if money were no object?
WATCH VIDEO