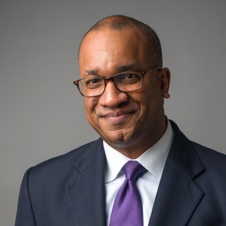 Skot Welch
PRINCIPAL, INNOVATION STRATEGIST AND FACILITATOR
Skot is the Principal/Founder of Global Bridgebuilders (GBB), a firm focusing on Organizational Development, Cultural Transformation and Inclusion. Global Bridgebuilders is an international team providing services to enterprises across the globe. GBB bases its work in the core belief that inclusion is a business discipline and that it should be leveraged across all that the enterprise does. To gain this leverage, the firm applies a continuous improvement model, anchored in metrics.
Skot has been a global bridge builder long before he founded the company in 2006. Growing up in a military family gave Skot a unique perspective on diversity that he still carries and a passion for helping organizations tap into the vast experiences of their employees to create stronger businesses.
Currently, Global Bridgebuilders serves a wide range of clients in the U.S. and in 7 other countries. Skot has worked in International Business and Diversity/Inclusion Management for nearly 20 years and has developed an in-depth knowledge of diversity, inclusion and workforce development that brings together and maximizes the perfect blend of people and process.
Prior to the launch of Global Bridgebuilders, Skot served as Vice President of Business Development and Benchmarking Services for DiversityInc magazine in New Jersey, where he worked with many of the Fortune 500's biggest global brands across a broad range of industries.
Including:
Construction Services: Bovis Lend Lease, New York
Automotive: Ford Motor Company, Michigan
Pharmaceuticals: Johnson & Johnson, New Jersey Merck & Co., New Jersey
Municipalities: The City of Dallas, Texas
State Government: State of Missouri
Manufacturing: Motorola, Illinois
Financial: Washington Mutual, Federal Reserve Bank of New York, NY
Healthcare: Duke University Health System, North Carolina
National Non-Profits: National League of Cities, Washington, D.C., American Association of Retired People (AARP), Washington, D.C.
Media: ABC/Disney
Technology: Sprint Communications, Missouri and Cisco Systems, California Sun Microsystems, California
Retail: McDonalds, Oak Brook, IL, Starbucks Coffee Company, Seattle, WA
Skot is also the author of: 101 Ways to Enjoy The Mosaic: Creating a Diverse Community Right in Your Own Backyard; and co-author of: Plantation Jesus; The Ross School of Business – University of Michigan: Diversity Management as a Generative Strategic Process: When the Business Case Meets Positive Organizational Scholarship; The Diversity & Inclusion Expert In Residence (Silicon Valley) CultureShift Labs Think Tank, The Inclusion Lead and Curator for TEDx Grand Rapids and Presenter for the national Malcom Baldrige Fall Conference 2020.
He is also the founder of The Mosaic Film Experience – A High School/College Film and Interactive Media Experience focusing on Creativity, Collaboration, Critical Thinking and Career Preparedness on the platform of mobile filmmaking.
Skot received his Bachelors Degree (B.A.) from Albion College and his Masters in Management and International Marketing (M.M.) from Aquinas College.
Skot and his wife, Barbara, reside in Michigan and have two children.