Management Business Solutions
VALUING RELATIONSHIPS, DELIVERING RESULTS
MBS is a Minority Company that is certified Women Business Enterprise (WBE), WOSB, MBE and 8(a) SBA Company. We are a professional staffing firm with national capabilities offering clients personalized and relationship driven solutions specializing in placing candidates in the areas of Accounting, Finance, Human Resources, General Office Administration, Information Technology, Sales and Marketing, Non-profit, Government and Engineering. Our solution designs range from the traditional contingency placement, executive search and contract/temporary placement to customized pipeline development, retained solutions with timeline development, interview and screening recommendations, job posting and attraction of talent to client openings.
MBS was founded with the commitment of providing our clients with high quality candidates along with consistent professional service.
We are:
A business relationship driven organization
Ready to assist you with your various employment needs
Geared toward helping you plan solutions for your staffing challenges
We believe:
Personal contact provides for better understanding of your needs
Our personal attention will always guarantee the best service possible
Our interim, search and customized solution practices:
Encompass more than 30 years of recruiting, placement and staffing experience
Leverage years of experience and a unique ability to identify, evaluate, attract and place highly-qualified clerical, finance, accounting, human resources, administrative and technology candidates
Are brought to you by professionals who have first-hand experience in the areas in which they recruit
Our recruiters have only one goal: to satisfy your staffing needs with experienced professionals. First time, every time. When candidates get hired from Management Business Solutions, Inc., you can be sure that they will fit your business culture and objectives, as well as meet the challenges of the position. As hands-on professionals, we bring an insider's understanding to your needs, enabling us to match the ideal candidate for you.
What can we do for you?
Identify timelines, work within budgets and requirements
Receive and review resumes
Offer a selection of qualified candidates
Develop an in-depth questionnaire tailored to your needs
Phone screening
Set up face-to-face interviews
Verify credentials
Complete and thorough reference/background check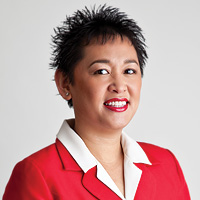 MANAGEMENT BUSINESS SOLUTIONS