Goodlife Financial Network
WE ENCOURAGE YOUR SUCCESS
Barbara Welch, an entrepreneur and community leader, celebrates 22 years in business. Barbara energizes those she works with and has a reputation for providing excellence on any project she undertakes.
Barbara started her first business, Vision Expression, in 1990, offering fine African American art and framing services. In 1996, she and her husband launched one of the first African American owned multilevel marketing companies in the U.S., Generations Products Inc. Barbara became a licensed financial professional in 2001 and started her own consulting business, The Good Life Financial Education Company, partnering with employers to develop and provide financial literacy programs to their employees as well as directors of extended learning programs for children. Barbara is now serving as Co-Managing Partner for Inheritance Development, a company she and her husband started in 2012. She served as Officer and Branch Manager for Old Kent Bank and Trust Co. from 1990-1997. Prior to that, she attended Howard University in Washington D.C., earning a B.B.A. in Finance and International Business in May of 1990. Barbara also earned a Master's degree in personal financial planning from The College for Financial Planning in Greenwood, CO, in May of 2007.
She is also a member of the Michigan Council on Economic Education and Vice President of the Greater Grand Rapids Chapter of Jack and Jill of America Inc. Her husband, Skot, and their two children reside in Kentwood MI.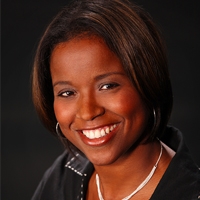 GOODLIFE FINANCIAL NETWORK